Exceptional properties deserve extraordinary marketing
Established in 1976 as a logical extension of Sotheby's fine art auction services, Sotheby's International Realty has since developed into the world's premier luxury residential real estate brokerage offering tremendous advantages. With expertise on the local level, combined with our access to important international markets, we ensure that the homes we represent receive the far-reaching exposure they deserve.
Representing the most coveted properties on the market
WATCH THE BRAND ESSENCE VIDEO
The Sotheby's International Realty network is an exclusive association of distinguished residential brokerage companies throughout the world.
Through the brand's vast global footprint and impressive referral network, we provide clients with the tools required to identify and target selected buyers through all available Sotheby's International Realty channels, including marketing to the extensive client base of Sotheby's auction house.
Top 1 Percent In Real Estate Sales Nationwide
Privileged Access To The Most Qualified Buyers In The World
In an increasingly online and global marketplace, a recognized name is a powerful advantage. The Sotheby's International Realty® brand harnesses the worldwide recognition and prestige of the Sotheby's name.
Auctioneers since 1744 with a fine tradition of marketing the world's most cherished possessions, Sotheby's is now an innovative global art business serving the most discerning clientele. Sotheby's International Realty benefits from this tradition and innovation through equity in the Sotheby's brand name and marketing collaboration.
Our network of local real estate professionals apply their local market knowledge to create a comprehensive and customized plan for your home that takes into consideration all avenues of marketing: print, digital, public relations, advertising and social media. To guide them in this we have a team of brand marketing experts that stand ready to offer assistance and insight, and an array of tools and resources they can tap into.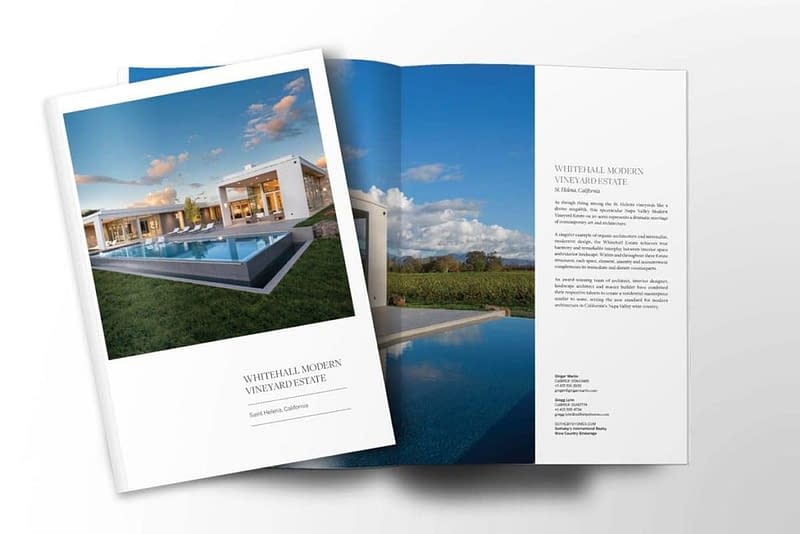 An Unrivaled Presentation
A carefully orchestrated image portfolio designed to show the property at its very best will be will be at the centerpiece of our marketing efforts, both in print and online. All collateral will highlight the distinctive features of your home.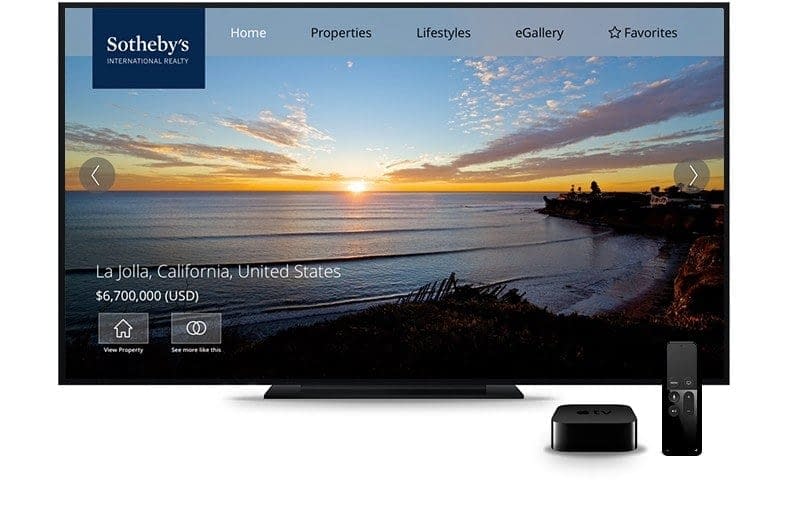 Apple TV
Apple TV is found in 24 million homes and with our innovative Apple TV app that presents our curated videos and photography, the experience of discovering our properties can be done from the comfort of the viewer's own couch.
Apple News
Sotheby's International Realty was chosen as the exclusive launch real estate advertiser in the Apple News app. Readers can search for your home from within the News App when they engage with an ad.
Style Magazines
Our style magazines showcase the finest properties represented by the Sotheby's International Realty brokerages. The print brochures are distributed to The Wall Street Journal in targeted locations, to all national Sotheby's International Realty, Inc. brokerages, through email campaigns, and the eMagazine versions are hosted on sothebyshomes.com.
Sotheby's International Realty partners with and distributes properties to the most significant media companies and real estate-focused websites in the world in order to increase exposure and drive the online consumer back to your home.
When a listing is marketed through the Sotheby's International Realty® network it immediately begins a journey to worldwide exposure. See how we market your listing:
The Reach and Resources of a Global Leader
The Sotheby's International Realty name opens doors to exceptional properties and, with the assistance of our in-house PR team, captures the attention of journalists at key media outlets. As a result, agents affiliated with Sotheby's International Realty generate maximum exposure for important listings, reaching qualified buyers around the world. Explore a selection below:
I welcome the opportunity to present a custom marketing program for your property.